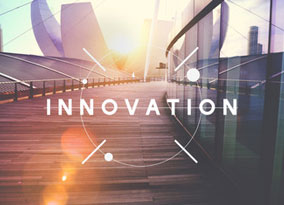 INNOVATION CREATOR
There is no PROGRESS without innovation . That is why we offer a package of services aimed at entrepreneurs and innovators, supporting the implementation of innovations in business and social. We offer clients support in the diagnosis of innovation potential, R & D activities and implementation of innovations in the organization.

The service includes, among others: innovation audit, obtaining financing (EU funds, private capital), comprehensive project management, including its settlement. We also take care of the security of the developed innovative solutions ensuring PROTECTION OF intellectual property.

Thanks to a creative and innovative approach, we are able to generate INNOVATION in every organization .
PROJECT MANAGER
Modern Business is based on proper planning, organizing and project management. That's why we offer CONTRACT ENGINEERING comprehensive PROJECT MANAGEMENT that takes into account all its stages, i.e. planning, DESIGNING, organization, supervision and final settlement and evaluation. We have extensive experience and a PROFESSIONAL staff of managers, designers, engineers, supervisors, economists and financiers. Thanks to this, we can EFFECTIVELY support each project or implement it ourselves.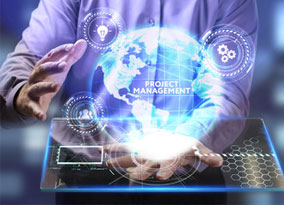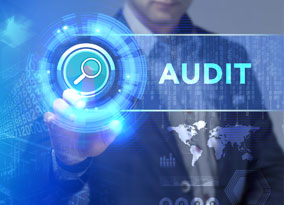 AUDIT AND CONTROL
Each project requires an audit, which will confirm the legitimacy of its implementation or modify its scope. You need a professional look from the outside to avoid missed investments and missed opportunities. We offer a comprehensive audit and evaluation of projects at every stage.

For all beneficiaries who received co-financing from public funds, including EU funds, we offer an innovative service " PROJECT CONTROL BEFORE CONTROL " - a comprehensive audit of the implemented project in terms of the requirements of the financing unit, legal regulations and procedures, including orders public, promotion, products and results, public assistance, accounting and accounting. The service includes immediate REPAIR ACTIVITIES to avoid unpleasant consequences in the form of imposing financial penalties or the need to return funds along with interest for irregularities found. Our staff consists of m.in. from people who worked in the control departments of the financing entities, therefore, we will conduct a confidential audit before the official control together with corrective actions and appropriate recommendations safely, professionally.
BROKER EXPORT
EXPORT is a chance for a dynamic and global DEVELOPMENT of the company . Contrary to appearances, export activity is not exclusively the domain of large companies. To facilitate the international expansion of smaller companies, numerous sources of subsidies and support are available. To meet the expectations as well as concerns of smaller companies, we offer OUTSOURCING export services . In a professional manner, we will comprehensively diagnose the export potential of the company, we will develop an EXPORT STRATEGY , analyze potential markets and effectively implement the international company expansion plan. Our client does not have to create expensive export departments or make risky investments. We obtain FINANCING for the development of export in the company, collateral, guarantees and proven contractors. We provide comprehensive MARKETING services on target markets, including participating in international fairs, representing or supporting the customer organizationally.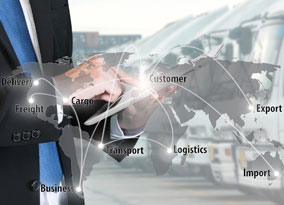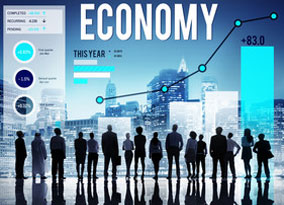 DEVELOPMENT STRATEGIES
Our mission is supporting DEVELOPMENT . We help organizations in defining, developing and implementing effective strategies. The contemporary, globalizing world and dynamically changing environment forces us to be flexible, immediate and even intuitive to respond to its challenges. Some even say that "it makes no sense to plan." WE - we follow the rule: "Those who do not plan with a view to the FUTURE, do not have it at all".

We offer a comprehensive AUDIT organization in terms of its potentials, opportunities, threats and development opportunities. We support the company's management in its strategic decisions. We are prepared to manage, in the name and on behalf of the Employer, such areas as: marketing, HR, investments, exports, finance and accounting. We develop development strategies, innovation strategies, MARKETING STRATEGIES , repair programs, REVITALIZATION programs or social for companies, local governments and other organizations.
ACQUIRING FINANCING
The main barrier in the development of the organization is the so-called funding gap. Our main goal is to support both public and private stakeholders in EFFECTIVE RECEIVING OF GRANTS .

We offer comprehensive advice and support in obtaining EU funds, Norwegian and EEA funds as well as national funds: from the Ministry of Sport, the Ministry of Culture and National Heritage, the Ministry of Labor and Social Policy, the Provincial Fund for Environmental Protection and Water Management etc.

We also mediate in obtaining repayable instruments and private capital - loans, loans, guarantees, sureties, VC fudges, "business angels".  We prepare a full application documentation, FEASIBILITY STUDY , economic and financial analyzes, applications and necessary attachments.

We approach each CLIENT individually, therefore we optimize financing for its needs and possibilities.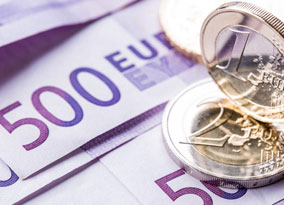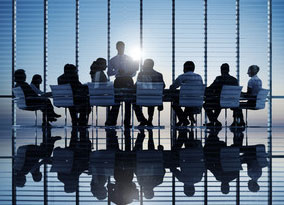 TRAINING
We offer a range of professional training in the field of:
Project management
Innovation management
Raising funds for development
Financial Accounting and Durability in Projects
Public aid
Control and audit in projects
Public procurement and competitiveness
Building development strategies
Export strategies
Communication and Negotiation
Brand building and promotion strategies
Development policy in local government units
Planning, organizing and managing investments
Other - "made to measure" for the client's needs.